I worked with the communications team to design  the branding and motion for Remote Control. From there I worked closely with the Art team to create all the digital applications.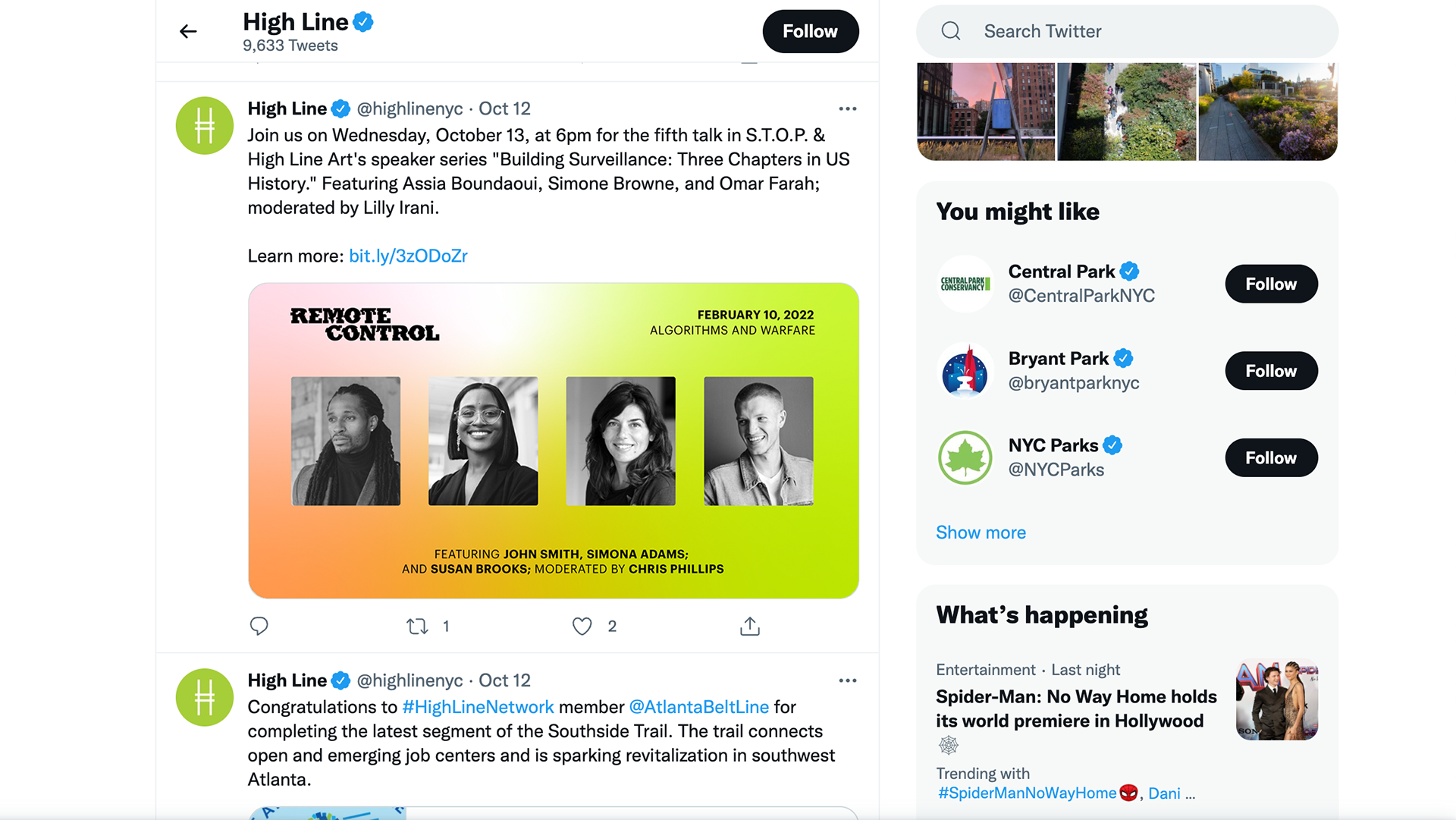 The branding is meant to feel light and hopeful in contrast to the heavy topics at hand.
The digital aspects of technology, and drones is subtle within the design but still very present.
The 3 colours of the gradient were picked to include the High Line green, while also incorporating two other colours to compliment and bring warmth.